If case you misunderstood the title, NO, Chrome is not a bad idea. It is my browser of choice for almost 10 years. It's a great choice. However, because of the security restrictions, you may bump in pages like this: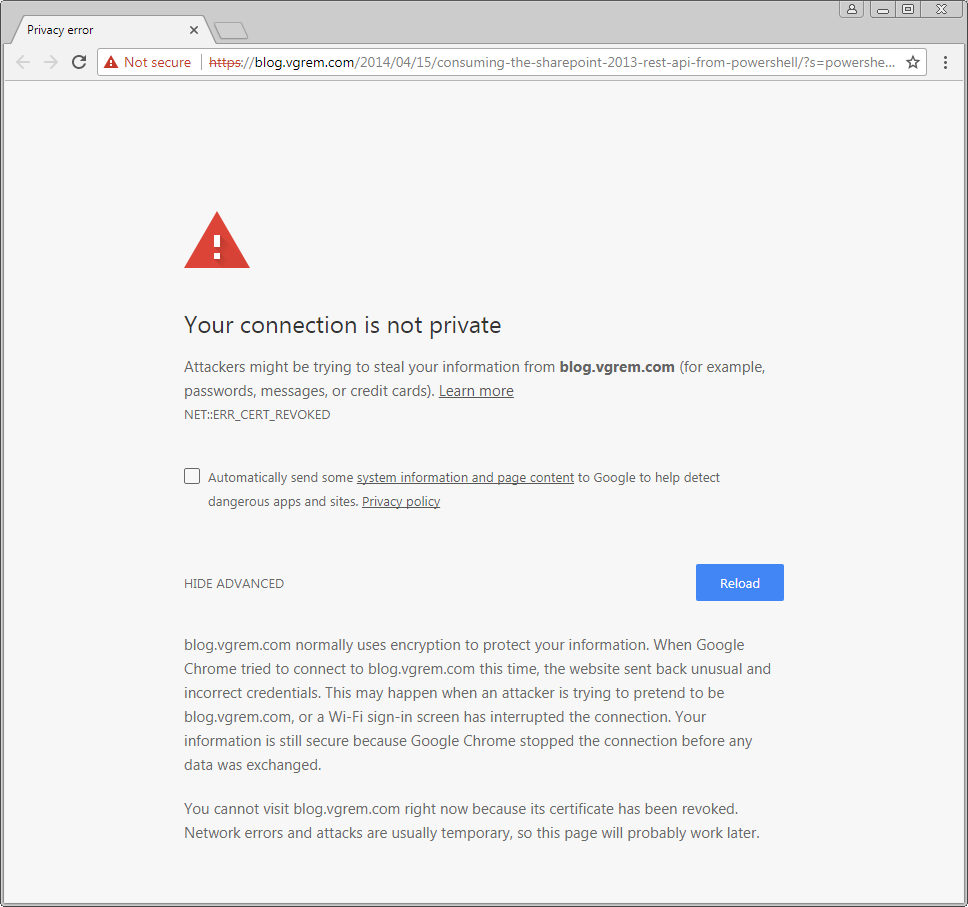 In case of invalid certificate or some other similar issues, your browser will refuse to load a page of your choice. This is often a smart choice, however if you really know what you are doing, there is an easy way to bypass it. Till now in certain cases, you could expand the details view and continue on the site. In certain scenarios and for certain versions that is not possible anymore. If you google this error message, you will find a bunch of suggestion that may or may not work, although I find all of them cumbersome.
There is however an easy trick and I'll write it down here as I continuously forget it and I need to poke a friend of mine, Damir Varga, who initially introduced me to it (and apparently has a better memory than I do).
Now back to the trick.
In case you are presented with the above situation, click anywhere in the page and type on your keyboard 'badidea'. That's all, that simple. Your page will now load.
Top trick!
Happy browsing!