I would like to share with you my last struggle with TFS. I received a call from a colleague about some problem with the 'new' TFS build. Initially I tough it is only a miss-configuration and that the solution will be trivial, but as you can imagine, it wasn't.
The problem lied in the fact that build agent couldn't retrieve the sources and the error message was not treated as such. You could only see logged a (workspace version -1) inside the Get Sources step, after stating that syncing the repository was done.

As a first thing, I tough about agent not having sufficient rights to retrieve the source code. After a quick check and making sure that the agent service user has sufficient rights to retrieve the code, I run my build again and I got the same result. Didn't helped.
Next thing I checked all sort of settings, running the build on a different build agent on different server, running the agent under different account, making sure that permissions for the _work folder are setup correctly, all sort of things. I ended up realizing that if I moved the code from that Team project to another team project, suddenly my build agent was able to retrieve the code again. There where two things, or the project was corrupted or there where some security issues. Thanks to the Microsoft support assistance, I managed to get to the right solution. And guess what? It was a security issue.
For an unknown reason the permission inheritance was disabled on the folder that contained all of the interested branches.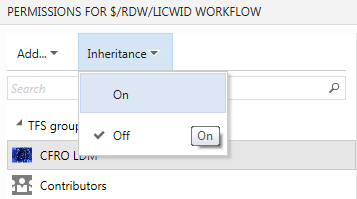 By enabling this setting, I saw that there is a small change in the way build agents are authenticated against TFVC. XAML build agent identifies itself with the user that agent runs under. 2015 build agent in the other hand, uses a Project Collection Build Service group to do so. It is added automatically to the source code permissions tree, and in order to propagate it needs to have the permission inheritance switched on or you need to manually set rights for that user group.
Same goes for the owner of the local workspace created by the agent.
You can change those settings by editing the security for a give item in the source control.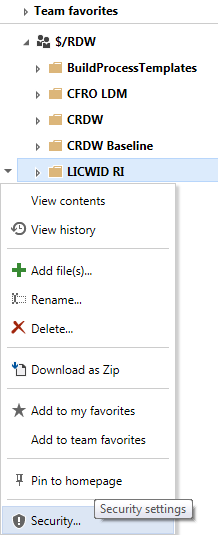 Once this is done, you should see your build agent syncing the sources correctly.